News
Dismantle, transportation and re-installation of main transformer 220kV and accessories at Phu My I Combined Cycle Power Plant.
06/21/2019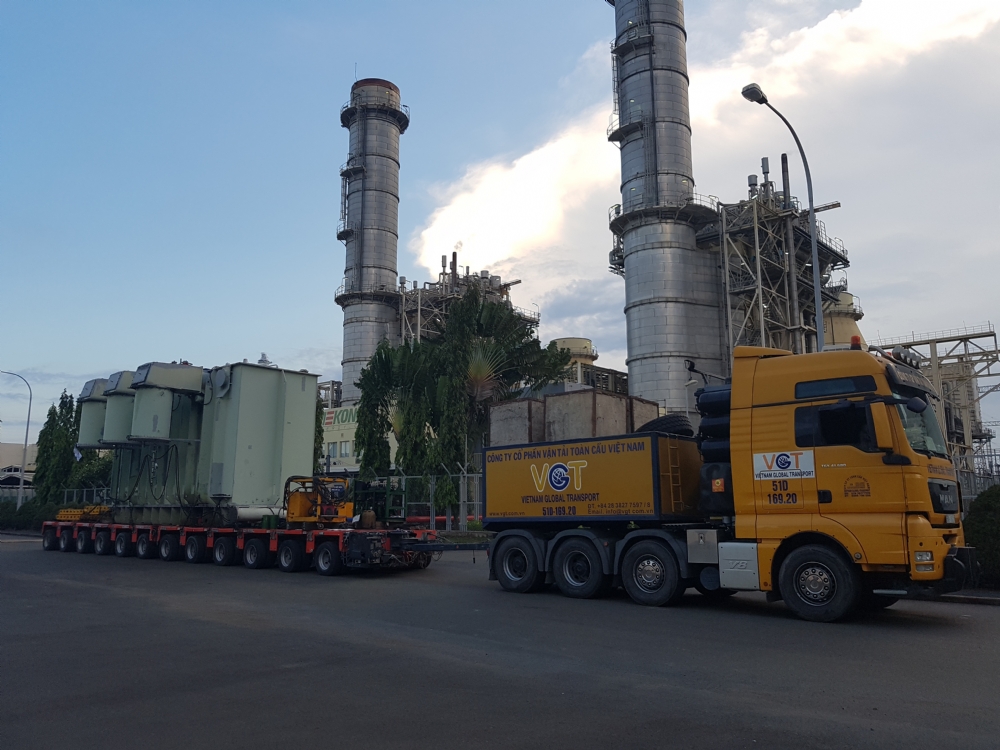 During the last long holidays (April 30th - May 1st), Vietnam Global Transport Corporation has successfully accomplished the dismantle, transportation of a main transformer 220kV and its accessories from Phu My 3 BOT Power Plant to Phu My I CCPP which was re-installed by the company to its main foundation together with its accessories.
The whole large scope of works was accomplished within a short time to minimize the loss to the customer from the shut-down of one generator unit due to the damage of one main transformer.
(See more photos in "Gallery")